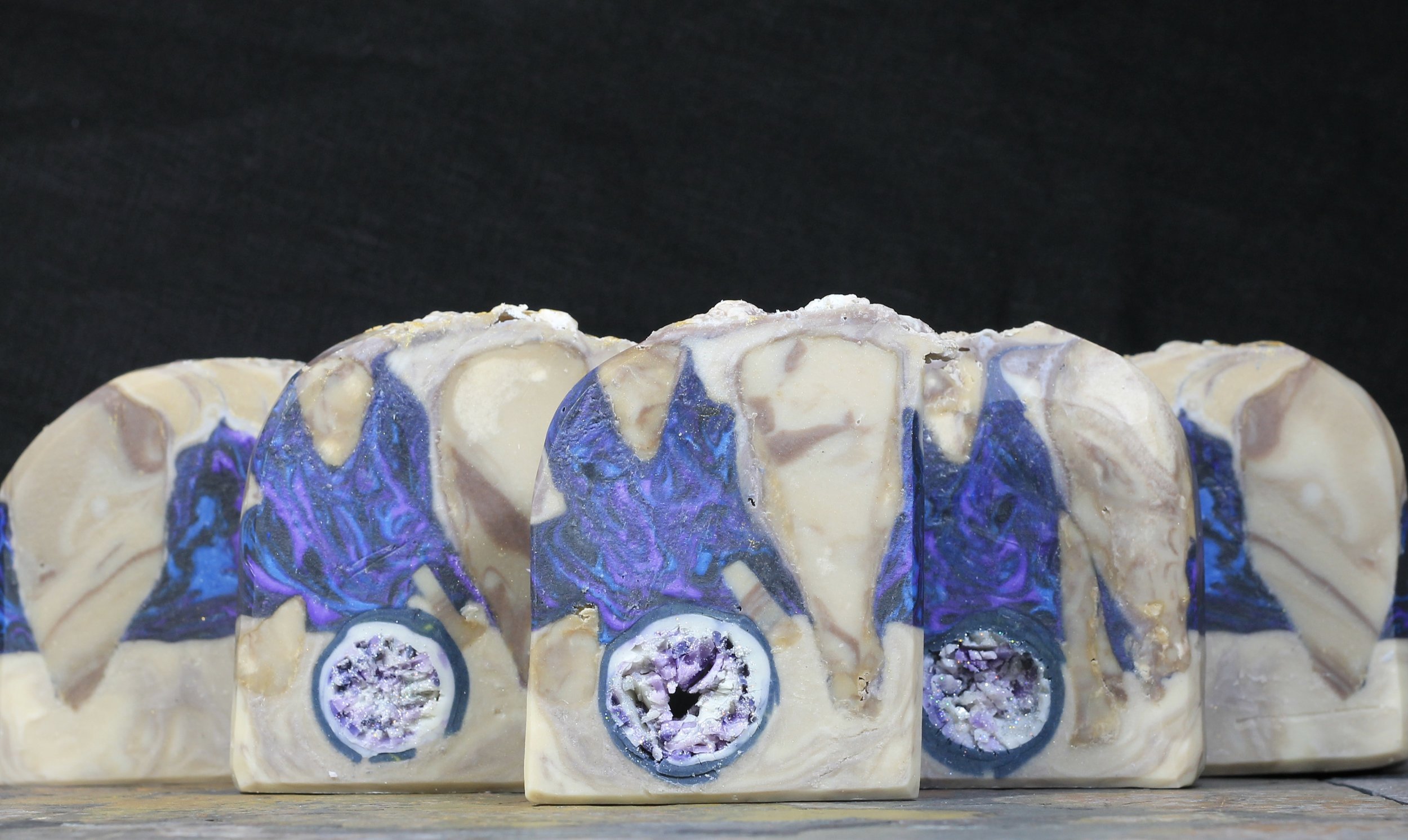 Cave Of Geodes
Scented in Amber, Cedar, and Leather, this is a more traditional masculine smelling bar.
It is comprised of Lard, Olive Oil, Coconut Oil, Goats Milk, Lye, Shea Butter, Castor Oil, Fragrance, Sodium Lactate, Mica, and Titanium Dioxide.
sold out
Cave of Geodes
This fun soap was part of a challenge, and has a most unique look. Each bar is a little different, but all are scented in a combo of Amber, Ceder, and Leather. The tops have a unique texture to them that adds to the "earthen appearance" and the bar has a great lather!